Dear authors,
Please prepare your four-page full paper (for oral presentation) or two-page extended abstract (for poster session) based on the templates, which are provided in this webpage. The above button (Submit Your Paper) will link to the submission website. When you submit your paper, please choose the conference and category of your paper. Only pdf files are allowed. The categories are:
Mechanical Machining
Electrical Discharge Machining & Electrochemical Machining
Laser-Based Processing
Forming/Embossing/Impriting
Casting & Molding
Additive Manufacturing
Hybrid Processes
Metrology & Sensing
Machines & Equipment
Micro-Scale Material Issues
Design for Micro-Scale Manufacture
In addition, there will be two special sessions (only for invitedpapers):
AFM Tip-based Nanomachining
Microman Special Session
The project MICROMAN (Process Fingerprint for Zero-defect Net-shape MICROMANufacturing) has received funding from the Marie Sklodowska-Curie Actions (MSCA) under the European Union's Horizon 2020 research and innovation programme (grant agreement n° 674801)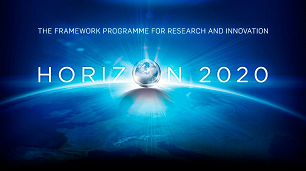 Important Dates
December 1, 2016 – Paper submission deadline (Extended to December 15, 2016)
January 31, 2017 – Feedback to authors from the reviewers (Extended to February 8, 2017)
February 12, 2017 – Deadline for the Early Bird Registration discount and Authors' Registration (Extended to March 1, 2017)
February 20, 2017 – Deadline for final papers
February 26, 2017 - Deadline for copyright form
March 27, 2017 – Start of the World Congress on Micro and Nano Manufacturing 2017
Selected papers will be invited for fast track submission to ASME Journal of Micro and Nano Manufacturing.
Download WCMNM 2017 Paper Template (for oral presentation)
Download WCMNM 2017 Extended Abstract Template (for poster)
Download Copyright Form
Download Poster Template