A lab tour to MIRDC (Metal Industries R&D Centre) will be arranged in the afternoon of March 30th from 13:30 to 16:00. This tour is free for all the participants.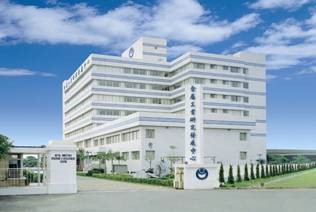 Metal Industries Research & Development Centre (MIRDC) is a non-profit organization established in October 1963 for researching and developing the leading technology of metal and its related industries in Taiwan.
MIRDC is positioned as one of world's leading R&D and application institutions in the field of metal technology. Through multi-disciplinary integration of R&D capacity, MIRDC has been focusing on five major industries, including metal material & fabricated metal products, automotive, mold and micro manufacturing, medical devices and health care and high value equipment in the category of metal technology.
The funds for MIRDC operation come from the government research projects and contract services from public and private sectors of the industries. For the fiscal year 2016, the total turnover is about NT$ 2.8 billion (US$ 91 million) 60% of it comes from contract services and 40% from the government, which was entrusted by the Ministry of Economic Affairs for MIRDC to implement research projects.